Jobs Page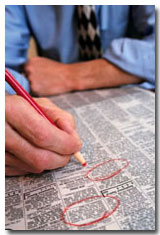 This page was last updated:
Free Ads: Any job announcements submitted to MSDIS directly from not for profit organizations, local/state/federal government and educational institutions will be added to this page free of charge.
Paid Ads: A listing fee of $40 per job ad applies to for profit organizations (private companies, recruitment agencies - or any third party acting as a recruitment agency on behalf of any organization eligible for free ads - and government or military subcontractors) to post a job vacancy on MSDIS jobs page. Paid job ads must be faxed to MSDIS using the official job ad order form (http://www.msdis.missouri.edu/community/jobadreq.pdf) . Only payment by credit card is accepted. Advertising on MSDIS jobs page is a great way to fill your vacancies. MSDIS jobs page receives 1500 - 2000 unique visitors per month and is consistently the 3rd most popular page on the MSDIS web site.
MSDIS RSS Jobs Feed and MSDIS Twitter Feed. For an additional fee of only $10 per service, for profit organizations posting paid job ads can opt to have their posting added to the MSDIS RSS Jobs feed or Twitter feed. If you would like to take advantage of these services just check the appropriate box(es) on the job ad request form.
We will not search the web, etc. for jobs. If you would like to take advantage of this medium, please submit your job announcements to:
MSDIS email:
Fax: 573-884-4239
Announcements with no closing date will remain on this page for three months from the posting date.
Announcements with a closing date will remain on this page until one week after the closing date.
Quick Jobs Index (click the title for detailed job description)
Available Positions



Position Title
Location
Organization
Salary Range
Closing Date
Information Technology Specialist (Systems Analysis)
Various
Federal Emergency Management Agency
$61,288.00 to $82,019.00
12/19/2014
GIS Support Specialist
(3 positions)
Lake St. Louis, MO
National Information Solutions Cooperative (NISC)
?
Until Filled
Various
Various
FEMA Geosptial Working Group
Varies
Varies
Lead GIS Analyst
Clayton, MO
St. Louis County
$49,358.40 - $78,977.60
01/05/2015
Engineering Technician II (GIS Specialist)
Sioux City, IA
City of Sioux City
$50,599-$58,282
01/21/2015
GIS Planner
Concordia, MO
Pioneer Trails Regional Planning Commission
?
Until filled
GIS Analyst
Gardner, KS
City of Gardner
$53,892 - $78,336
Until Filled
Cartography Technician
Olathe, KS
Garmin International
?
Until Filled
GIS Technician
St. Charles, MO
St. Charles County
$32,692
Until Filled
Other Employment Resources
The GIS Jobs Clearinghouse: http://www.gjc.org/
---
Information Technology Specialist (Systems Analysis)
Posted 12/16/2014
This position is located in the Recovery Directorate, Office of Response and Recovery, Federal Emergency Management Agency (FEMA). This position starts at a salary of $61,288 (GS-11). Apply for this exciting opportunity to become a member of the Recovery team within FEMA.
Closing date for applications 12/19/2014
For more information and to apply https://www.usajobs.gov/GetJob/ViewDetails/389272600
---
GIS Support Specialist (3 positions)
Posted 12/15/2014
Employer/Position: National Information Solutions Cooperative (NISC) - GIS Support Specialist
Location: Lake St. Louis, Missouri
Primary Responsibilities: This position reports to a support team lead, has a high level of customer interaction and works closely with the support team and team's software engineers in resolving issues with NISC's mapping software. The position is responsible for providing service, facilitating and following up with customers for receiving approvals for custom programming requests, assisting with software releases, review and audit configuration database data, follow up communications on change requests and assisting with special projects via the telephone and e-mail supporting NISC Member/Customers in their use of NISC's applications.
Disclaimer: Management may modify this job description by assigning or reassigning duties and responsibilities at any time.
Essential Functions:
Assists customers in all aspects of application support including troubleshooting, training, and on-going support.
Utilization of ESRI software
Troubleshoots Member mapping data.
Works with customers through basic and complex mapping issues.
Prepares Change Requests (CRs) and follow-up to resolution.
Performs research of difficult application problems, resolves issues for Member/Customers who are using and recommends changes or enhancements as directed.
Facilitate and follow up with Member/Customers on requests and procedures.
Assists with mass communications to Member/Customers.
Assists with software release process.
Gather, maintains and audits Member information in the configuration database.
Conveys customer feedback to product development staff as appropriate.
Perform on-site training or deliver remote application training to Member/Customers via Web Tools.
Potential need to provide afterhours support.
May develop and deliver training to coworkers as assigned.
May prepare materials and deliver National IT Learning Center classes.
May prepare materials and deliver Member information Conference (MIC) sessions.
May be called upon to assist in other support areas.
May be called upon to participate on design teams regarding application enhancements.
May be called upon to participate in testing of new product development or enhancements.
May be required to travel to customer sites.
Other duties as assigned.
Minimum Physical Requirements: The physical demands described here are representative of those that must be met by an employee to successfully perform the essential functions of this position. Reasonable accommodations may be made to enable individuals with disabilities to perform the essential functions.
Employees must be able to see, speak, and hear, to operate computer keyboards or office equipment, and are required to stand, walk, and sit.
Desired Education: Bachelor's degree in GIS or business-related field or equivalent experience.
Desired Job Experience:
3-5 years of Geographic Information Systems experience with NISC or in a related industry.
Basic knowledge of Project Management processes and theory.
Basic knowledge of Service Level Management (SLM) best practices.
Basic knowledge of the Utility or Telecom industry is ideal but not mandatory.
Familiarity with other integrated applications and services.
Excellent verbal and interpersonal communication skills.
Ideally possess presentation and training skills.
Excellent telephone etiquette and an ability to deal effectively with Member/Customers.
Excellent research and problem solving skills with a strong attention to detail.
Strong PC skills.
Ability to organize and prioritize.
Ability to interact in a positive manner with internal and external contacts.
Ability to work independently, as well as in a team environment.
Ability to travel as often as necessary to meet the goals and objectives of the position.
Commitment to NISC's Statement of Shared Values.
Certifications Required: None
Apply now: http://www.nisc.coop/careers/
---
GIS Positions as Listed Below
Posted 12/11/2014
Emergency Management Specialist (Geospatial) GS-0089-13
Dates Open: 12/09-12/14
https://www.usajobs.gov/GetJob/ViewDetails/388751800 MP/NC
https://www.usajobs.gov/GetJob/ViewDetails/388753300 DEU
Emergency Management Specialist (Geospatial) GS-0089-12
Dates open: 12/09-12/14
https://www.usajobs.gov/GetJob/ViewDetails/388770200 MP/NC
https://www.usajobs.gov/GetJob/ViewDetails/388772800 DEU
Information Technology Specialist (Systems Analysis) GS-2210-12
Dates Open: 12/09-12/15
https://www.usajobs.gov/GetJob/ViewDetails/388764000
---
Engineering Technician II (GIS Specialist)
Posted 12/11/2014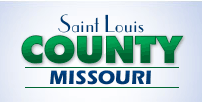 Division of Personnel INVITES APPLICATIONS FOR THE POSITION OF:
LEAD GIS ANALYST (SYSTEM ANALYST LEAD)
An Equal Opportunity Employer
SALARY INFORMATION:
$23.73 - $37.97 Hourly, $49,358.40 - $78,977.60 Annually
OPENING DATE: 12/05/14
CLOSING DATE: 01/05/15 11:59 PM
DESCRIPTION: The GIS Analyst Lead position is located in the GIS Service Center of the Division of Information Technology.
EXAMPLES OF DUTIES
Manages data conversion, design, development, training, and quality assurance for GIS software systems applications.
Develops, implements, and manages GIS data and its organizational structure/database environment. Analyzes and interprets spatial data used in the production of maps, reports, and other products.
Manages activities involving GIS projects. Develops and implements methodologies for creation and use of spatial data ncluding digitizing, editing, coding, and annotating line, point, and polygon data.
Consults with County departments in the development of their GIS plans, goals, and objectives. Coordinates GIS activities between the County and other external agencies.
Designs, develops, and maintains GIS production schedules. Manages and monitors project progress to ensure timely completion of projects.
Designs GIS project methodology for assigned projects to include the primary staff assistance in identifying needs and acquiring GIS products and services.
Maintains current knowledge of trends and developments in the geographic information systems field for application to responsibilities under charge.
Retrieves, processes, and analyzes archive spatial data.
Provides training for staff in the use of GIS.
May participate in special projects working with special requests, special report preparations, and GIS presentations.
Determines budgetary requirements for GIS systems and provides long-range planning related to GIS.
Coordinates database and host server activities with the enterprise server support team.
Schedules and coordinates ArcGIS patches, updates, and upgrades.
Troubleshoots issues and provides direct input to ESRI for recommended features, enhancements, etc.
Functions as database administrator for all GIS related processes and projects.
Performs related work as required.
MINIMUM QUALIFICATIONS
Bachelor's Degree in Computer Science, Geography, or a related field and two years' experience with GIS systems analysis; or an equivalent combination of training and experience. Preferred applicants will possess thorough knowledge of ArcGIS software as well as experience working with Geodatabase maintenance and replication, Cadastral mapping, and SQL Server database maintenance, Arc GIS Server and Extensions, and REST API.
ADDITIONAL INFORMATION

SELECTION AND APPOINTMENT: A selection committee will evaluate the qualifications of each applicant which will include recentness and appropriateness of the applicant's education and experience, answers to the supplemental questions, results of employment references investigated and any other appropriate information available.

The selection committee will admit to the interview only those persons who possess the most job related qualifications and may establish admittance criteria beyond the minimum qualifications stated above. The interview will comprise 100% of the applicant's earned grade. A candidate must earn a qualifying grade of 70 or more on the interview to be eligible for appointment.

The five top ranking candidates, based on the final grade, will be certified to the Department Director/Appointing Authority who will make the final decision.

All applicants conditionally offered a permanent part time, full time, term or on-call position will be required to submit to urinalysis to screen for illegal drug use prior to appointment. Screening will be performed by a reputable clinical laboratory. The cost of screening will be bourne by the County.

HOW TO APPLY: Applicants interested in applying for this position should visit our website at www.stlouisco.com/personnel/jobsearch or apply in person at St. Louis County Government, Division of Personnel located at 41 S. Central 7th Floor, Clayton, Missouri 63105.

EQUAL EMPLOYMENT OPPORTUNITY POLICY: The policy of the Civil Service Commission of St. Louis County is to support fair and equitable employment opportunities for all persons regardless of race, color, religion, sex, national origin, age, disability/handicap condition, sexual orientation, marital status, veterans' status or political affiliation. Call the Division of Personnel at (314) 615-5429 for more information on this policy.
St. Louis County
Division of Personnel, 7th Floor
Clayton, MO 63105
(314) 615-5429
An Equal Opportunity Employer
Hearing Impaired TTY: (314) 615-5889
Fax: (314) 615-7703
www.stlouisco.com
APPLICATIONS MAY BE OBTAINED AND FILED ONLINE AT:http://www.stlouisco.com
OR
41 South Central
7th Floor
St. Louis, MO 63105
(314) 615-5429
---
Engineering Technician II (GIS Specialist)
Posted 12/10/2014
Closing Date: 01/21/2015
Salary: $50,599-$58,282/DOQ
Job Requirements

ENGINEERING TECHNICIAN II(GIS SPECIALIST), $50,599-$58,282/DOQ Performs highly skilled technical work in support of public works and utility engineering functions using ArcMap (ESRI), AutoCAD, surveying/GPS, performing record-keeping functions, including related office filing, maintain geospatial data, permitting, and assessments, with the primary function supporting GIS activities. This position will be responsible for various GIS functions and may assist the Chief Land Surveyor, Surveyors, Engineering Technicians, and Inspectors in surveying/GPS, inspections, design, drafting or other engineering functions. Minimum qualifications: Associates Degree and four years GIS experience with emphasis on ESRI products.
Application and further details can be located at the city's website, http://www.sioux-city.org/, under the "Job Openings" section.
---
GIS Planner
Posted 11/14/2014
Classification:  Exempt
Nature of Work
Under the supervision of the executive director, the GIS Planner is responsible for performing a variety of duties related to the maintenance and creation of Pioneer Trails Regional Planning Commission and Website, Hazard mitigation and Region F Solid Waste District's geographic Information System (GIS) highly specialized work which requires extensive follow-on training.
Responsibilities performed on a daily and/or weekly basis include:
Create new layers and maintain existing layers of information including:
presentation plots and maps;
creation of layers including asset data using COGO functions;
Enters system data i.e. water, sewer, storm drains, streets, zoning, properties
Prepare cost estimates for the development of each GIS project.
Assist in the Regional Transportation Plan Update and sidewalk assessment creation.
Create and update Regional Hazard Mitigation Plans across the region.
Effectively utilize the Arc View and Info Software
Effectively and courteously attend to Customer Services and telephone enquiries relating to GIS matters.
Ensure that the GIS computer network within the Organization functions adequately at all times.
 Assist in the maintenance of the GIS so that map layers are stored in an organized and efficient manner using ArcSDE and Server.
 Willing undertake training where necessary.
Researches records of plats and property descriptions to determine property location boundaries and size
Creates various maps for use by commission and/or other revenue streams such as Solid Waste, Transportation, Homeland Security, Zoning, Economic Development as requested
This job description is a general description of essential job functions.  It is not intended as an employment contract, nor is it intended to describe all duties someone in this position may perform.  All employees of the Pioneer Trails Regional Planning Commission are expected to perform tasks as assigned by executive director.  
Qualifications
A bachelor's degree from an accredited college or university with a major emphasis in geographical sciences, planning or related fields is preferred. Applicant must possess strong writing skills, an eye for detail, an ability to plan and coordinate a strong interest in environmental issues, an ability to work well with people and excellent communication skills.  Applicant must be self-motivated, cheerful, positive attitude. Must possess the ability to work well with co-workers, commissioners and the desire to work in a team atmosphere.  Must possess a valid driver's license.
Physical Requirements
Constant use of hands and arms to type and write in order to complete necessary paperwork.  Must be able to drive and/or ride long distance; nighttime driving is necessary.  Must be able to converse in English by phone and in person with the public.  Diction must be clear and audible for presentations.  Must be able to sit long periods of time.  Must be able to lift boxes and displays weighing approximately 35-40 pounds.  Must be able to visit and move about the multi-county region, gathering mapping data in all types of weather.
Contact Info: 660.463.7934 info@trailsrpc.org 802 S. Gordon Concordia, Missouri 64020
---
GIS Anayst
Posted 10/29/2014
Salary: $53,892 - $78,336/yr. – EXEMPT – Responsible for performing technical and professional level work maintaining and expanding the geographic information systems (GIS) databases, layers and linkages to various databases for the Public Works Department.  The GIS Analyst works under the direction of the City Engineer with a variety of responsibilities that include, but are not limited to: GIS program planning, management and coordination, GIS and infrastructure mapping and database management and maintenance of the GIS internet/intranet sites. Work involves creating and updating public and associated private infrastructure GIS datasets; map production using ArcGIS software suite; database manipulation and data entry; and maintaining records of installed infrastructure.  Bachelor's degree in geography, business or public administration, engineering, computer science, or related field, and a minimum of three (3) years of progressively responsible experience involving GIS operations, database design and maintenance, or related field, or any equivalent combination of education and experience that provides the required knowledge, skills, and abilities. Hours M-F; 8:00 AM – 5:00 PM.  Application Deadline:  Open Until Filled with First Review 11/17/14. 
Application and job description available at City Hall or on-line at
www.gardnerkansas.gov
Submit completed application to City of Gardner, HR Department, 120 E. Main, Gardner, KS, 66030.  All offers of employment are conditional upon the successful completion of a post offer physical exam, drug screen, and background check including driving record. EOE
---
Cartography Technician
Posted 10/10/2014
Associates get the royal treatment at Garmin. Regardless if you're a newbie or a veteran, engineers dream it, design it and use it. Here, you will be surrounded by others who share the same passion about what they do every day. We offer a relaxed team environment (no dress code!) where advancement is found from sharing knowledge, not hiding it! While we promise you a lot of responsibility, you also will have the opportunity to have ownership over projects…oh, and we promise you there will be some fun mixed in there, too!
Left or right? East or west? Our cartography technicians have the know-how to make sure our products don't steer you wrong. Responsible for the attribution, maintenance and digitization of cartographic data, our technicians assist engineering in researching, defining, creating and evaluating all maps used in Garmin products. Heading out for a day on the water? Our technicians had a hand in creating that marine map. Going hiking in the Rockies? Yep, they did that too. Sightseeing on the streets of Paris? Ditto again. Our technicians maintain all of that geographic data using custom and 3rd party software so you always know where to go. Come on, what are you waiting for – are you ready to follow the leader?
We're seeking full time Cartography Technicians for our office in Olathe, KS, to partner with our engineering teams in the research, definition, creation and evaluations of maps produced for use in Garmin products.
Essential functions for this role include:
Edit, manipulate and maintain geographic data using custom and 3rd party software
Ensure the application of cartographic specifications to the data
Help evaluate and process database updates according to established methodology
Assist in map generation and product compilation
Conduct testing and evaluation of Garmin cartography products
Perform established operations for quality assurance
Continuous growth and evolve with engineering technology
Qualifications
A Bachelor's Degree in cartography or geography with a minimum 3.0 GPA or a minimum of 4 years experience performing a role substantially similar to the essential functions of this job description is required. Qualified candidates will possess a basic understanding of geo-databases and a working knowledge of cartography and geography relevant to Garmin's business needs. Proficient computer skills, including familiarity with PC applications and Windows Operating System (OS) and typing skills with the ability to type 30 wpm are also musts! Other required qualifications include:
Must be detail-oriented and have the ability to work proactively and effectively with minimal supervision
Ability to prioritize and multi-task in a flexible, fast paced and challenging environment
Demonstrated strong and effective verbal, written, and interpersonal communication skills
Ability to work and thrive in a sophisticated technical environment
Candidates who are familiar with ArcGIS or other GIS applications, GIS principles and methodologies, and/or possess experience using a GPS device are preferred. Bilingual skills are also a plus!
At Garmin, we like to laugh, have fun and work hard. It comes easily when you work on cool products with hard-working individuals who share the same passion. We offer numerous opportunities to get involved – kickball anyone? – and believe strongly in a work-life balance so your creativity can flow.
At Garmin, we like to laugh, have fun and work hard. It comes easily when you work on cool products with hard-working individuals who share the same passion. We offer numerous opportunities to get involved – kickball anyone? – and believe strongly in a work-life balance so your creativity can flow.
Garmin offers one of the most comprehensive compensation and benefit plans around. We offer extensive health care coverage with little to no contributions, depending on the plan. Plus, we offer dental insurance, an employee stock purchase plan, a Retirement Plan, and much more….trust us, it doesn't get much better than this. Unless of course, you want to talk table tennis, fitness spaces, product discounts….come on, what are you waiting for? Apply today.
EEO/AA/Minorities/Females/Disabled/Veterans
**To be considered please apply online at http://www.garmin.com/careers
---
GIS Technician
Posted 10/06/2014
This is a full-time, 40 hour per week position which includes a full range of benefits including Paid Time Off, Extended Medical Leave, Holidays, Employee health, dental, life, disability, retirement and tuition assistance programs.
JOB DESCRIPTION:
Performs visual and computer quality control checks on facility and/or land base data. Ensures map products reflect correct geographic location of facilities and have standard of cartographic quality. Creates, designs, maintains, and conducts quality control of the County database used in GIS to explain location and information of property attributes including utilities, trails, natural resources, park boundaries, and facilities. Using ESRI's editor tools, make corrections, close and map backlog work log. Plot maps for use in field locations. Collects data using GIS / GPS equipment. Creates maps, spreadsheets, charts and reports for use in land planning, property acquisitions, design and construction planning, lease agreements, facilities management, public information, and informational purposes. Collects, analyzes, interprets, and edits geographic information provided by GPS, surveys, aerial photography, and GIS. Designs, manages, and maintains quality assurance of GIS database. Responds to inquiries for needed mapping from county departments and the general public. Performs related work as required.
REQUIREMENTS:
Requires an Associate's degree in GIS or related field, and one year GIS experience. A combination of education and experience that provides equivalent knowledge, skills, and abilities may be considered. Working knowledge of ArcGIS software as well as experience with data collection using GPS equipment is preferred. Must be able to work independently. Must have excellent written and verbal communication skills. Must possess technical skills plus the ability to successfully interact with various constituents including elected officials, department heads, staff members, contractors, vendors as well as the general public.
TO APPLY: All applications must be submitted only through our Self-Service Website at
http://hr.sccmo.org/hr/ We do not accept faxed, e-mailed or print applications. For your convenience, if needed, terminals are available on site at the HR Dept., 201 N. Second St., Room 519, St. Charles, MO 63301 Monday – Friday 8:00 am – 5:00 pm.
Applications will be accepted on a continuing basis until the position is filled or a sufficient number of qualified candidates have applied.
St. Charles County is an Equal Opportunity Employer. In compliance with the Americans with Disabilities Act, the County will provide reasonable accommodations to qualified individuals with disabilities and encourages both prospective and current employees to discuss potential accommodations with the employer. St. Charles County is a drug and alcohol free work place. A pre-employment drug screen is required for all positions.