Committed to the wise sharing & use of digital spatial information and tabular data sets.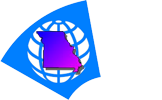 Data
Follow @MSDIS_GIS_MO
Latest News
FTP Traffic Report Updated
Posted January 5th, 2018
MSDIS FTP Server Traffic Report updated with December 2018 data.
GIS Fiber Design Technicians
Posted January 4th, 2018
Conexon, LLC is seeking GIS Fiber Design Technicians in the Kansas City Area.
MoDOT Roads Update December 2017
Posted December 4th, 2017
The latest MODOT data are available to all MSDIS users. Updates are provided to MSDIS by MODOT on a quarterly basis.
GIS/Graphic Design Manager
Posted November 3rd, 2017
GIS/Graphic Design Manager Job Opening at St. Louis City Water Division. $47,814-$74,906. Open until filled.
Geographic Information System (GIS) Technician
Posted October 30th, 2017
CARES, University of Missouri Extension seeks GIS Technician. Position will utilize GIS software, data & analytical methods in support of multiple sponsored projects at CARES. $11.54-$15.62/hour. Closes 11/12/2017.
Graduate Research Assistants
Posted October 26th, 2017
Saint Louis University seeks two graduate research assistants in multi-modality (field robots, UAS, manned aircraft & satellite) remote sensing of bioenergy crops. $2000/month stipend plus benefits.
Cyberinfrastructure Engineer
Posted September 6th, 2017
The University of Missouri is searching for a Cyberinfrastructure Engineer to fill a new position that will work closely with researchers to help them evaluate their research computation needs. $48,000 - $90,000. Open until filled.
Geographic Information System (GIS) Technician II
Posted July 27th, 2017
St. Charles County, Missouri has opening(s) for GIS Technician II. $38,689. Open until filled.
GIS Analyst
Posted July 13th, 2017
Bartlett & West seeks GIS Analyst at KCS Winchester Data Center in Kansas City, MO. Open until filled.
Cartography Technician
Posted June 19th, 2017
Garmin International seeks full-time Cartography Technician 1 at HQ in the greater Kansas City area. Open until filled.
Programmer Analyst
Posted April 19th, 2017
Boone County, MO seeks Programmer Analyst in Columbia, MO. Salary $47,694 - $50,668 to start. Open until filled.
Assistant Professor Geography
Posted February 15th, 2017
The Dept. of Geography at the University of North Carolina at Chapel Hill invites applications for a tenure track Assistant Professor in the area of Medical Geography. Open until filled.

New Data & Jobs RSS Feed
Search
For GIS Data Search please go to the Geoportal