Committed to the wise sharing & use of digital spatial information and tabular data sets.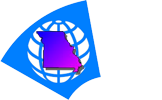 Data
Follow @MSDIS_GIS_MO
Latest News
MoDOT Roads Update October 2017
Posted October 18th, 2017
The latest MODOT data are available to all MSDIS users. Updates are provided to MSDIS by MODOT on a quarterly basis.
Planner I/II
Posted October 18th, 2017
The City of Jefferson is currently accepting applications for a Planner I/II. $42,964 - $67,699. Closes 10/30/2017.
FTP Traffic Report Updated
Posted October 3rd, 2017
MSDIS FTP Server Traffic Report updated with September 2017 data.
New LiDAR LAS and DEM Projects
Posted September 29, 2017
LAS & DEM projects covering southern Wright County and Christian & Stone Counties now available from our Washington University partner FTP host.
GIS Specialist
Posted September 8th, 2017
The University of Illinois Facilities and Services Department is hiring a GIS Specialist. Closes 10/05/2017.
Cyberinfrastructure Engineer
Posted September 6th, 2017
The University of Missouri is searching for a Cyberinfrastructure Engineer to fill a new position that will work closely with researchers to help them evaluate their research computation needs. $48,000 - $90,000. Open until filled.
Geographic Information System (GIS) Technician II
Posted July 27th, 2017
St. Charles County, Missouri has opening(s) for GIS Technician II. $38,689. Open until filled.
GIS Analyst
Posted July 13th, 2017
Bartlett & West seeks GIS Analyst at KCS Winchester Data Center in Kansas City, MO. Open until filled.
Cartography Technician
Posted June 19th, 2017
Garmin International seeks full-time Cartography Technician 1 at HQ in the greater Kansas City area. Open until filled.
Programmer Analyst
Posted April 19th, 2017
Boone County, MO seeks Programmer Analyst in Columbia, MO. Salary $47,694 - $50,668 to start. Open until filled.
Assistant Professor Geography
Posted February 15th, 2017
The Dept. of Geography at the University of North Carolina at Chapel Hill invites applications for a tenure track Assistant Professor in the area of Medical Geography. Open until filled.

New Data & Jobs RSS Feed
Search
For GIS Data Search please go to the Geoportal

2014 National Agricultural Imagery Program Index Map